Essential Piano Studio Guide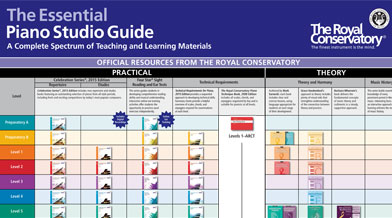 The Essential Piano Studio Guide is a valuable resource for all piano teachers and provides a complete spectrum of teaching and learning materials published by RCM Publishing.
Download it now!
Access to Online Recordings
International Phonetic Alphabet (IPA) Resource
This resource contains IPA transcriptions and translations of foreign-language pieces found in Resonance: A Comprehensive Voice Series. For copyright reasons, only selected texts appear in this resource. Click below to download the resource for your level.
IPA Source is the web's largest library of IPA transcription and literal translations of opera arias and art song texts. For more information, visit www.ipasource.com